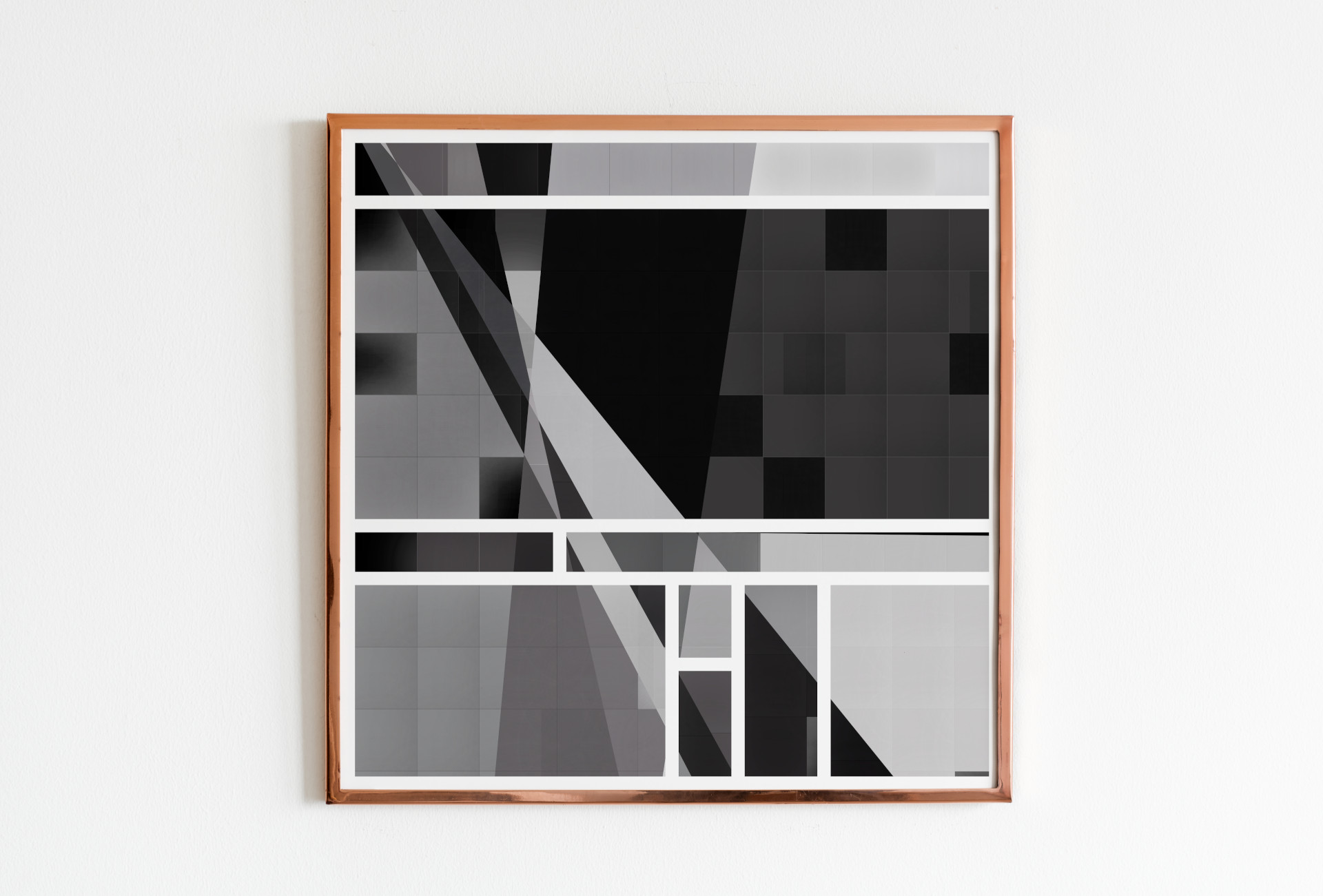 Generative program, 30 random copies generated on the Tezos blockchain, 2022.
This work is inspired by the work "Pi et plis" (Pi and folds) by François Morellet.
The program starts by defining a main grid, it chooses between a regular grid (where each cell has the same dimensions) and a modular grid (iconic element of Piet Mondrian's painting and of the De Stijl group).
The program continues by cutting cells from the grid. It determines random lines, which, if they intersect the sides of the cells, will cut them. With each cut, it fills the resulting shapes with another grid. These shapes are added with different blending modes (xor, multiply, difference, screen and multiply) and four different colors.