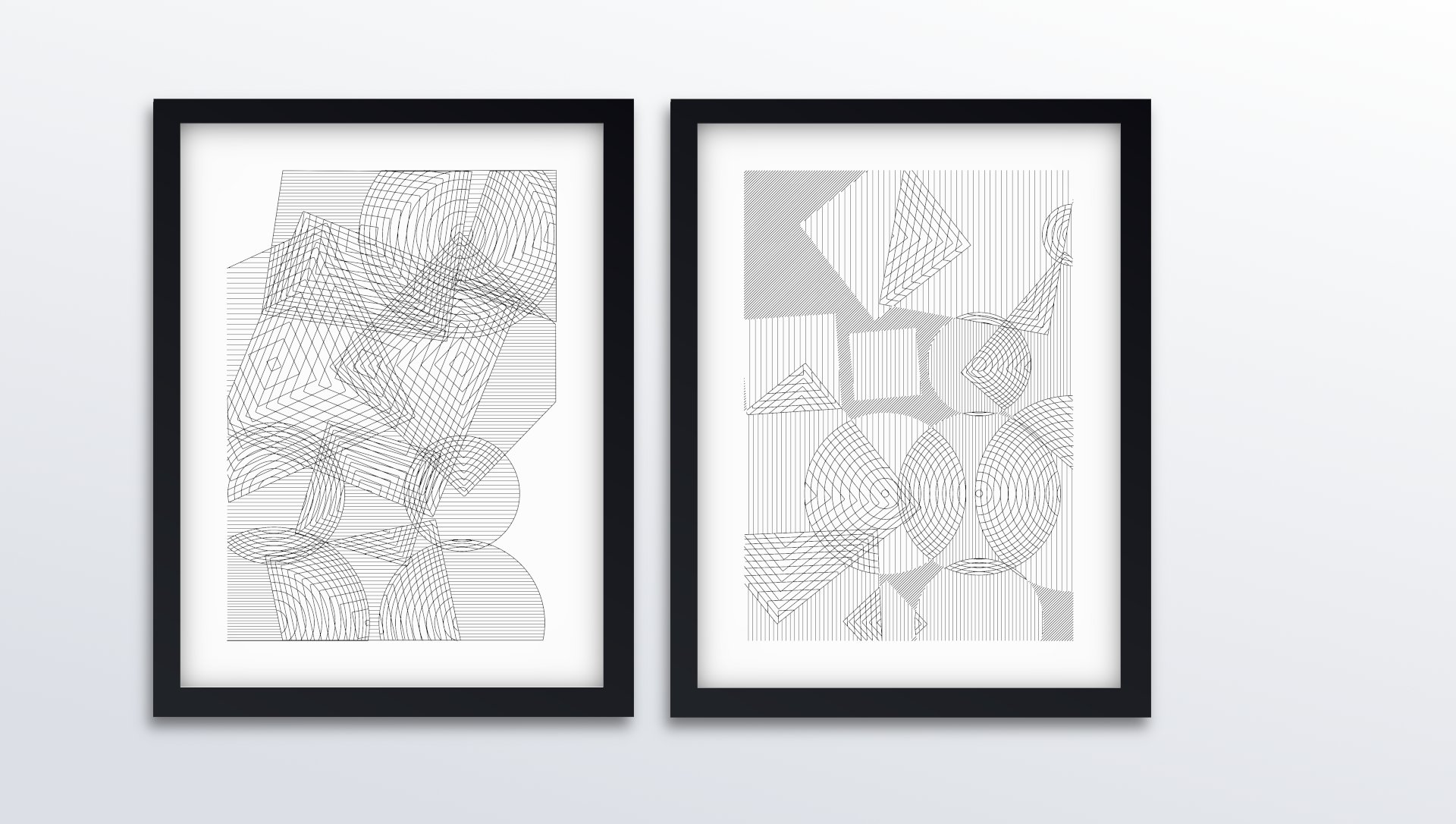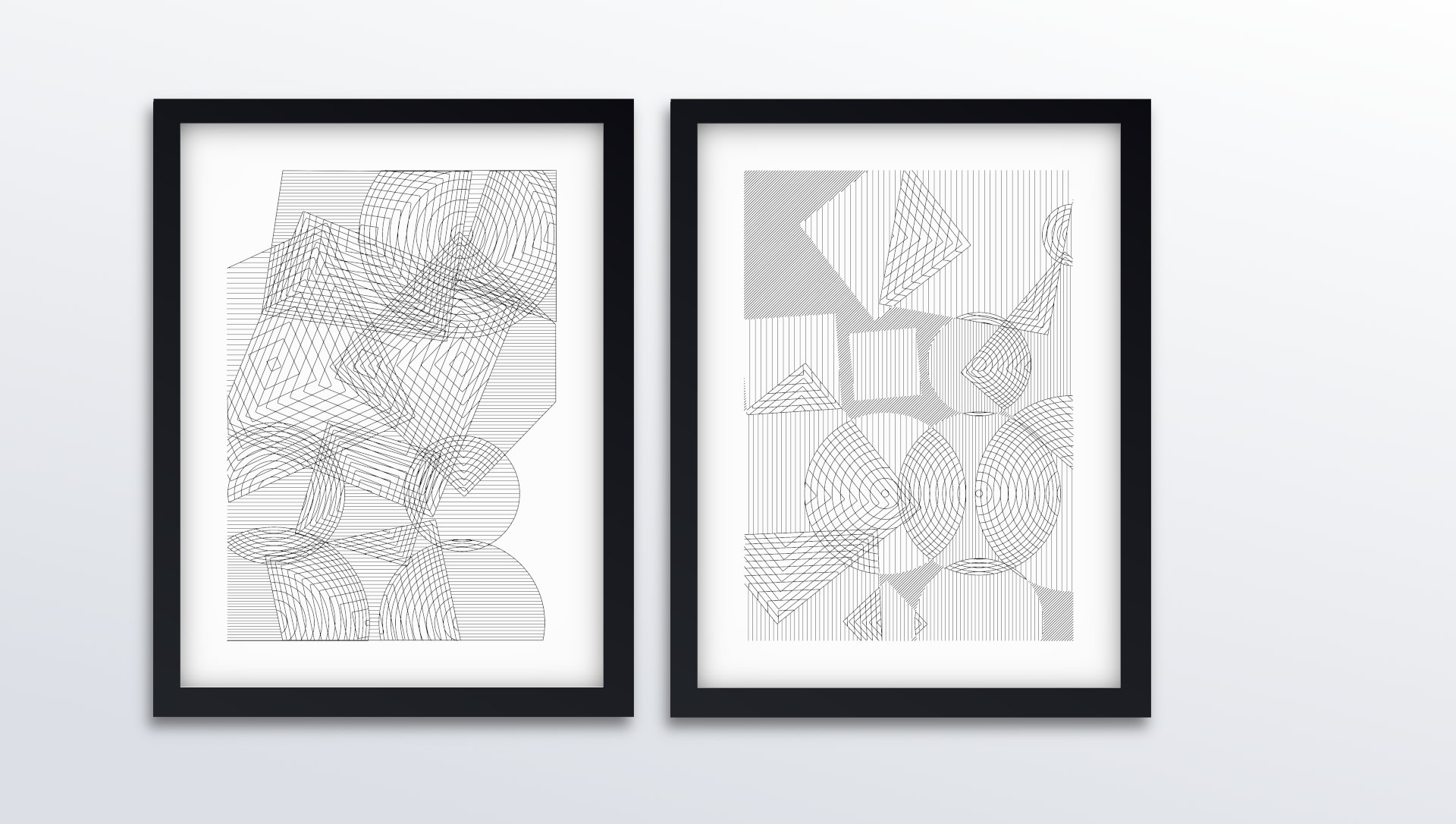 Hybrid series (NFT & Plotter) 84 iterations (single copies), programming, Bristol paper 24 x 32 cm, Rotring Isograph pen 0.4mm and Indian ink, 2022.
This generative work of squares and circles is a project that explores the intersections between shapes. By using a random approach to arranging the shapes, the artist has created a visual intrigue that invites the viewer to get lost in the details and discover new compositions with each glance.
The protocol for achieving the layout of each shape is relatively simple. The shapes are reduced and each time they are resized, it is observed whether all or part of the shape is inscribed in another polygon. The method used here, "brute force", is to consider and test all possible combinations. Mainly used to find/crack passwords, here it is used for another purpose.
This approach is above all exploratory, through the randomness and variations offered by the series, the artist himself becomes a spectator of his own practice, since with each execution of the program he obtains a different result. This gives the whole an almost living quality. The progressive reduction of the sides of the forms also adds a dimension of movement and dynamism to the work.
Through this minimalist language of simple geometric forms, the artist deploys a spatial organisation. In these compositions, the shapes are drawn in relation to each other. This system can be seen as a metaphor where each form, each individual is defined or described in relation to its fellow human beings, so that we can see in each of these intertwined forms a relationship with our own existence as human beings.